Our Trips
The Camel and Cultural Extravaganza
Engaging Journeys, Crafted by Creative - 10 Days | 31 Oct 2019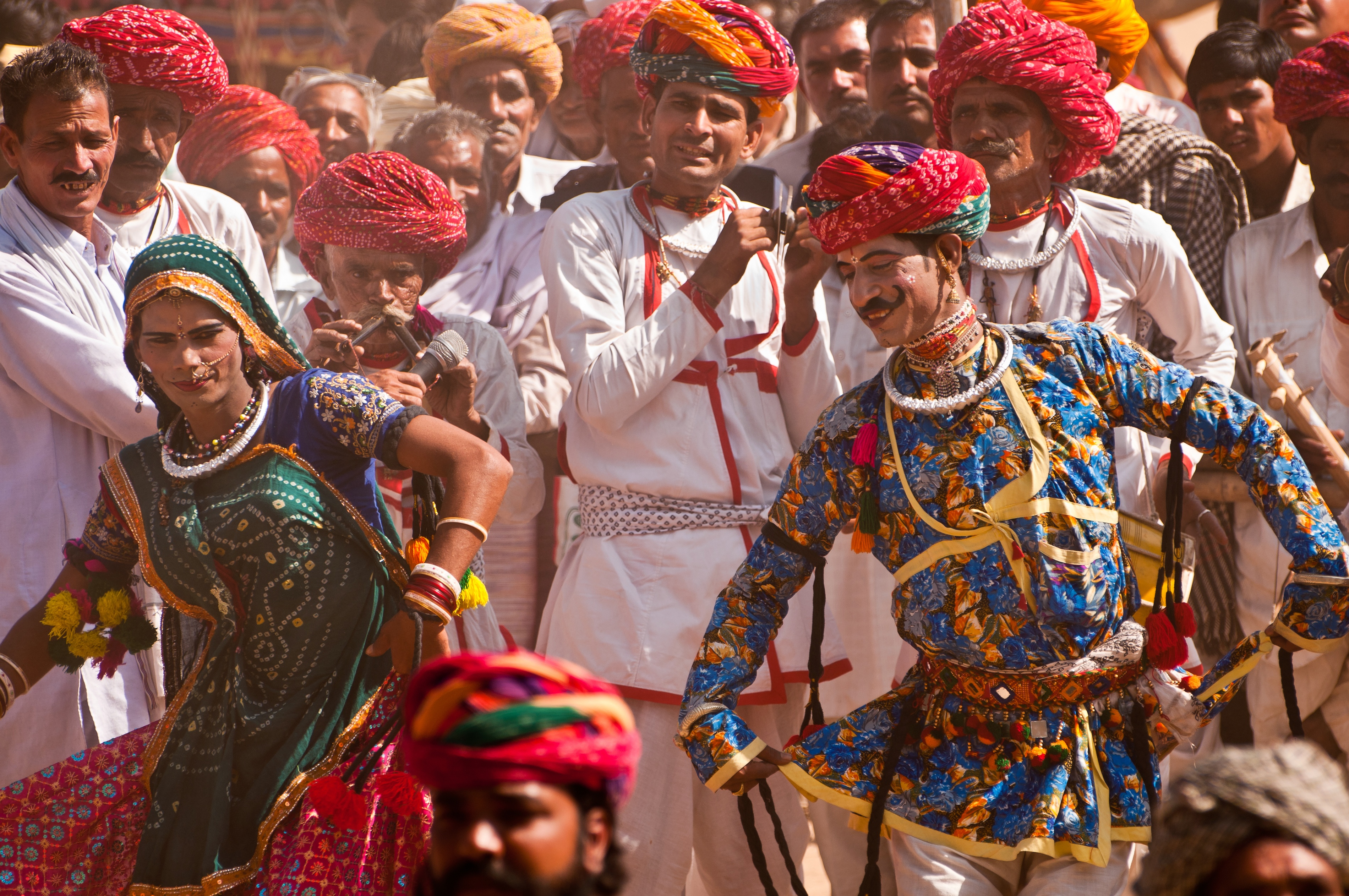 Overview
Photo Gallery
Tour Itinerary
How to Reach
Where to Stay
With its rich cultural heritage, India offers sights and experiences that will leave you enthralled and intrigued. In this journey, explore the cultural delights of three of India's most iconic cities – Delhi, Agra and Jaipur – along with the colourful Pushkar Fair, the largest cattle fair in the world. Experience the royal way of living with stays at heritage hotels and interactions with a royal family over a cooking demonstration and dinner. With exclusively crafted experiences; a lively mix of local culture, arts and traditions; along with the entertaining insights of our tour expert Nitin Anand, this journey makes for a perfect introduction to the sights and sounds of incredible India.
Tour Expert:
Nitin Anand
Expert in Indian Festivals & Culture
Nitin Anand brings 20 years of experience in the travel and tour industry. Born in the culture-rich state of Punjab in Northern India, Nitin spent his childhood in many different cities, collecting sound knowledge and understanding of the region. He specialises in high-end rail tours, such as the Indian Maharaja & Great Rail Journeys, through the scenic landscapes and interiors of India. Nitin has made visiting India an enriching experience for corporates like IBM, AT&T, Sprint and GE, amongst others; and universities like Yale, NSU, Cambridge, USC, New York University and many others. What's more, his specialised knowledge and insider information has been used by the likes of National Geographic to produce documentaries on India.
Day 1
: Arrive at the first destination of your journey, Delhi. Spend the evening interacting with your tour expert, Nitin Anand, who will brief you about the upcoming journey over dinner.


Day 2
: Enjoy a walking tour of the city, accompanied by volunteers from the Salaam Baalak Trust – mostly street children who will take you through the city while narrating their life-transforming stories. Later, visit Humayun's tomb – a stunning example of Mughal architecture, built by the emperor's wife Begai Begum.
Day 3
: Drive to your next destination, Agra and in the afternoon visit the Agra Fort, where you are taken through the chambers of this royal residence. Agra Fort is one of the finest forts built by the Mughals in India.
Day 4
: Start your day by visiting the iconic Taj Mahal, the mausoleum built by emperor Shah Jahan for his favourite wife, Mumtaz Mahal. Next, drive to Jaipur and en route enjoy lunch at a resort and a "jugaad" ride – an open truck popularly known as The Village Mercedes – through the nearby farm lands.


Day 5
: Spend your day taking a tour of the city. Visit a royal family of Jaipur and interact with the family as you are taken through a demonstration of cooking authentic Rajasthani delicacies, followed by dinner.


Day 6
: Drive to Pushkar, which is approximately a 3-hour drive. Check in to your tent and enjoy lunch. In the evening, take a camel cart ride to the Pushkar mela (fair) ground.

*Note: Please note, only vegetarian meals are served in Pushkar and there is no liquor served as Pushkar is a religious place for Hindus.

Day 7
: Take a hot air balloon ride over the mela (fair) ground, for panoramic views of the extravaganza. Ride down to the grounds in traditional style on camel carts, every morning and evening, and enjoy various activities like camel racing, kite flying, tug of war, and even a "longest moustache" contest. On the second evening, perform a Puja ceremony and visit the local market
Day 8
: Drive to Sambhar, approximately 1.5-hour drive. Learn about contemporary Indian salt production as you take a trail down India's biggest inland salt lake. In the evening, enjoy a camel ride.
Day 9
: Start your day early and spend the morning bird watching, by the lake. Later, drive to Delhi, an approximately 7-hour drive and spend your evening at leisure.
Day 10
: After breakfast, transfer to the airport to board the flight to onward destination.
Send a Query