Our Trips
Home Grown
Engaging Journeys, Crafted by Creative - 9 Days | 19 Oct 2019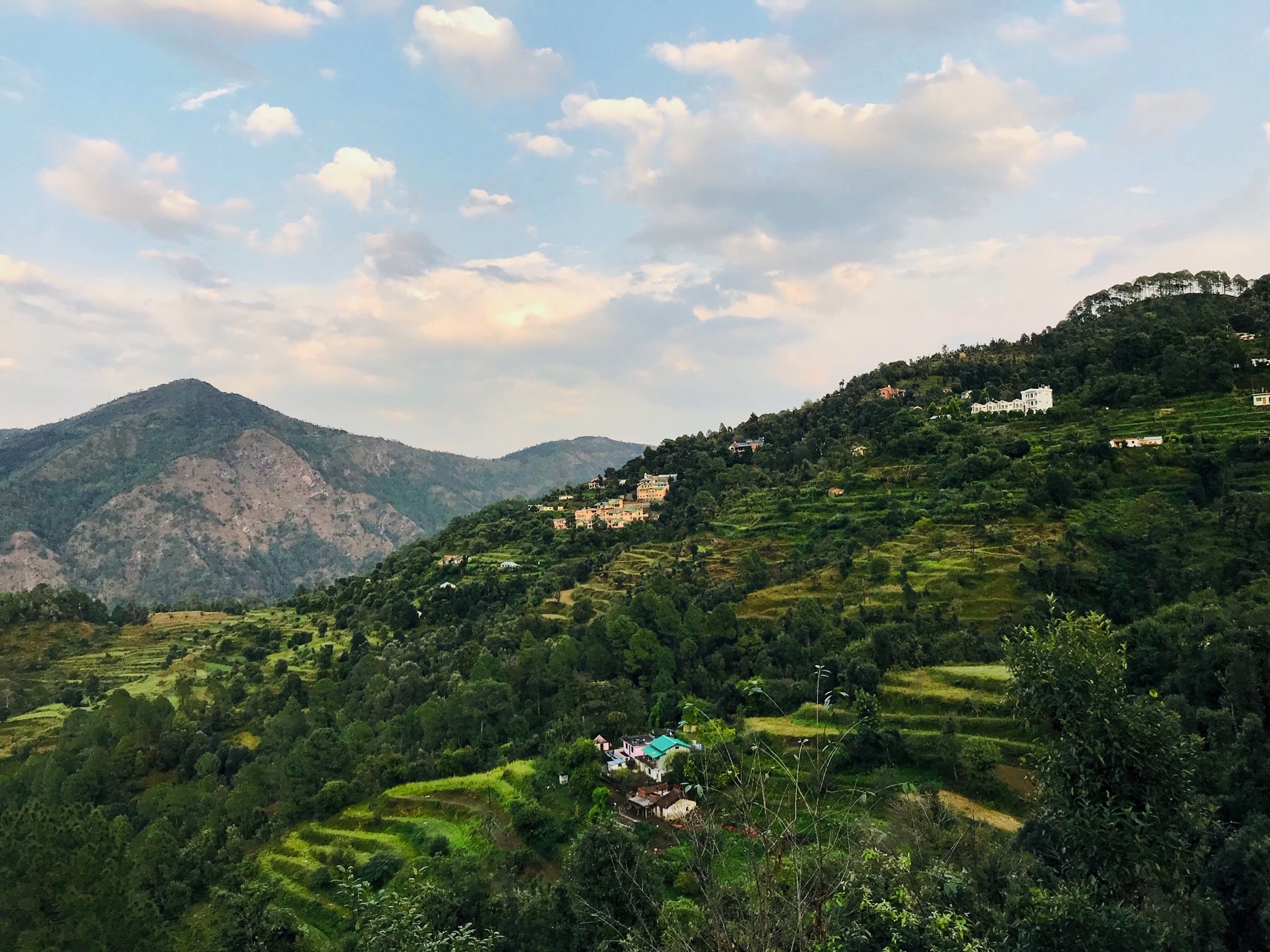 Overview
Photo Gallery
Tour Itinerary
How to Reach
Where to Stay
As travellers, recognising our impact on the local resources of the regions we travel to, is one of the most important ways to give back to the beautiful communities that welcome us. This trip is specially designed for an eco-friendly, low-impact visit to some of the most pristine and undisturbed areas of the magnificent Himalayas.
Walk into the verdant jungles of Binsar and learn to identify different bird calls. Sit around a bonfire by dusk with the Himalayan wilderness for company. Stay at eco-friendly lodges and learn how the local community is preserving the ecology of the area. Be a farmer for a day, see a fascinating collection of butterflies, do yoga by a stream – this journey is perfect for those who want to experience the lap of nature in the most holistic way, as we respect and preserve the natural beauty and character of the places we travel to.
Tour Expert:
Kush Sethi
Green Activist & Ecologist
Kush Sethi conducts curated walking tours around urban ecology. After majoring in Green Chemistry from University of York (2013), Kush began working in Delhi on urban ecology-based projects. He has worked as a researcher with 'Toxics Link' to map and study the Delhi Ridge for advocacy and outreach. And was part of KHOJ's 'Negotiating Food Project' where he facilitated the residents of Hauz Rani, a small neighbourhood of Delhi, to grow produce in their homes and shared spaces. Currently, he is practicing independently as an urban garden designer focusing on DIY, lazy and wild landscapes. He has designed special walks in the wilderness, where he leads groups of people to raise awareness about ecology, pollution, and native species.
Day 1
: Welcome to the national capital of India – Delhi. Get insights about the upcoming journey during a briefing session with Kush Sethi, your tour expert, over dinner.
Day 2
: Step out for a two-part walking tour that explores the 'garden-to-table' concept. Start with a foraging experience at Lodhi Garden, where you learn about the edible produce of the area. And then travel to a nearby restaurant - Perch, where the chefs will prepare a family-style meal for you, using the freshly-harvested ingredients. Later, explore New Delhi and visit Humayun's Tomb.
Day 3
: Arrive by train at Kathgodam, a little town at the base of the Kumaon Himalayas and drive up to Binsar, about 4 hours away, where we continue our journey deeper into the hills at the Binsar Wildlife Sanctuary – a haven for bird watchers. Stop over to the meet the Panchachuli Women Weavers of Kumaon, who knit premium handloom products that the area is known for. And in the evening, sit around a bonfire and exchange stories with the nocturnal calls of the jungle surrounding you.
Day 4
: After a wholesome breakfast amidst nature, we retrace the ancient pilgrim route between Binsar and the Jageshwar Valley, which passes through verdant forests and picture-perfect villages, and finishes at the Jageshwar Valley – home to one of the oldest temples in the world, dating back to the 10th century. Stay at an eco-friendly lodge, set amidst dense cedar and pine forests.
 

Day 5
: Start your morning with a Yoga session and spend the day exploring the valley, dotted with natural pools and ancient caves. Visit the Herbal Garden to get insights into indigenous varieties of rare herbs and wild medicinal plants, followed by the fascinating Archaeology Museum which houses some rare and ancient artefacts collected and preserved over time.
Day 6
: On arrival at Bhimtal, check in to your hotel. In the afternoon, enjoy an engrossing session with Peter Smetacek – the 'Butterfly Man of India' – at his Butterfly museum and research centre, which houses a captivating collection of unique butterflies and moths. Then head out for a walk in the surrounding area, led by Peter himself, spotting and learning more about the fascinating world of butterflies.
Day 7
: Head out to a farm at the nearby village and get insights into rural life as you help a family with their daily chores. Leave your "Green Mark" in the Himalayas by planting a tree in the village. For lunch, feast on simple yet delicious Kumaoni dishes, made with organic farm produce. Post lunch, you can relax around the farm, spotting rare Himalayan birds or learn more about the "Himalayan Hamlets" project, which is working on bringing about socio-economic upliftment for the locals through Responsible Village Tourism initiatives.
Day 8
: Post a leisurely breakfast, we check out and drive down to Kathgodam to catch our train back to Delhi.
Day 9
: • Breakfast at hotel
• Transfer to airport

After breakfast, transfer to the airport to board the flight to onward destination.

Send a Query