Our Trips
Tales of Indian Brew
Engaging Journeys, Crafted by Creative - 10 Days | 12 Oct 2019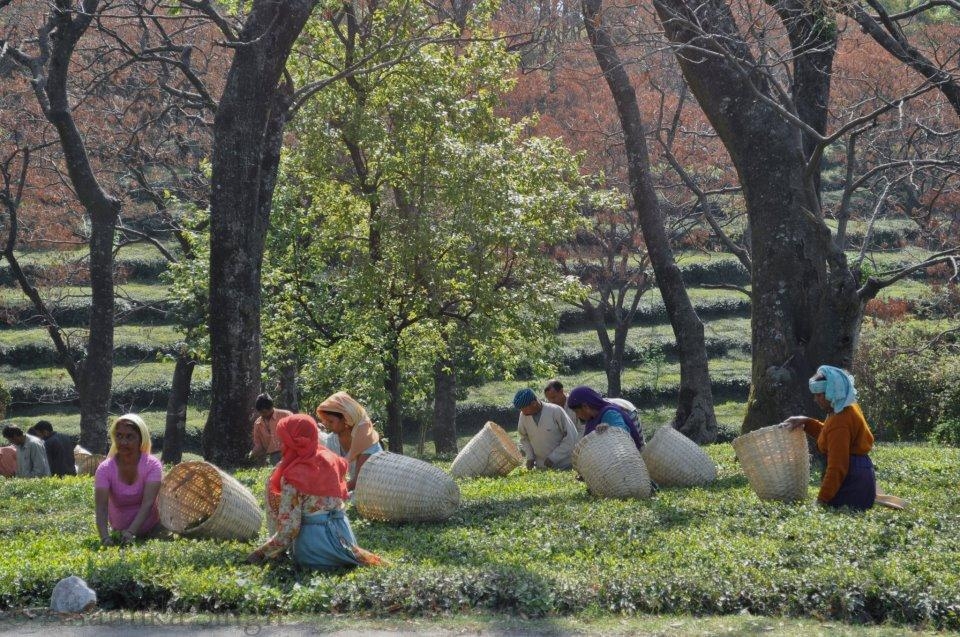 Overview
Photo Gallery
Tour Itinerary
How to Reach
Where to Stay
This tour has been especially curated to offer an experience of the renowned indigenous teas, which grow exclusively in India. Explore some of India's finest tea plantations with exclusive tea-tasting sessions. And learn about the delicate cultivation and production process behind this fine beverage.
We have put together the perfect brew with a range of exciting activities – immersive tours of tea estates, a tea factory and one of the largest tea auction centres in the world; an insightful exploration of the plantation, manufacturing and production process of teas; exquisite tea-tasting sessions and interactions with tea experts as well as a scenic ride across the mountains aboard the famous Darjeeling toy train.
Tour Expert: Anamika Singh
One of India's Foremost Tea Experts
A tea drinker by birth and a tea taster by profession, Anamika Singh has introduced new infusions with a mix of natural flowers and herbs to the Indian market. With over 20 years of experience in the tea industry, Anamika showcases her knowledge and passion in a delicious brew. Her real love is tea and she celebrates every event of drinking it. With this passion and love for tea, Anamika gave birth to the Anandini Himalaya Tea. Starting in Darjeeling as an apprentice under her father, Mr. A. K. Singh (a world-renowned tea specialist), she now invests a greater part of the year in the family-owned tea gardens in Himachal Pradesh. Research and development in her workshop help bring out the finest nuances of tea manufacturing and blending.
Day 1
: Arrive at the first destination of your journey "The City of Joy" – Kolkata. Spend the evening interacting with your tour expert, Anamika Singh. Enjoy dinner and get briefed by Anamika about the tour.


Day 2
: Spend the day exploring the city of Kolkata. Enjoy tea served in traditional earthenware cups called khullars. The city tour would be incomplete without a visit to Flurys – the legendary tearoom that was founded in 1927. Enjoy tea and cookies at Flurys and spend your last night in Kolkata
Day 3
: Fly to Dibrugarh and in the afternoon visit the Mancotta Tea Factory for a tea tasting session and walk. In the evening, enjoy a cultural performance.

Note: Tea processing can be witnessed if it is operational on the day.


Day 4
: Start your day with a tea tour around a tea estate known for producing high quality CTC teas. Enjoy a boat cruise on the Bhramaputra river, followed by a picnic lunch with a view of the Eastern Himalayas. Dinner will be at Heritage Chang Bungalow with local tea planters.


Day 5
: Fly to Guwahati and spend your afternoon interacting with tea brokers and auctioneers.


Day 6
: Fly to Bagdogra and then drive down to Darjeeling, approximately 3.5 hour-drive. This little hill town is known for one of the most globally recognised teas.


Day 7
: While in Darjeeling, the Darjeeling Himalayan Railway, (also known as the toy train ride), is a must-experience! Get onboard for unmatched views of the hillside and then spend the afternoon taking a tour of the city.
Day 8
: Spend the day on a tea tour at Glenburn Tea Estate, a heavenly little plantation retreat. Visit the tea factory and savour tea served with a selection of homemade cakes and biscuits along with Glenburn's signature "Tea Leaf Pakoras" – as you enjoy the majestic surroundings.
Day 9
: Drive to Bagdogra airport, an approximately 3.5 hour-drive, to fly back to Kolkata. En route visit the Karseong Toy Train museum.
Day 10
: After breakfast at the hotel, transfer to the airport to leave India.


Send a Query