India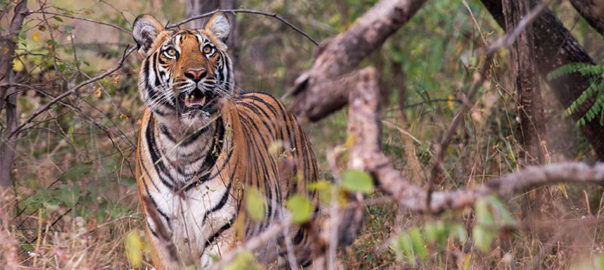 India
The majestic power of the tiger, the stealth of the leopard, the roar of the lion, these are just three of the 15 cat species to be found in India but did you know that India also has:
Mega fauna including wild elephant, rhino, wild water buffalo and gaur.
Canines including the Dhole (Indian Wild dog), Jackal, Striped Hyena and Wolves.
Four species of bear, Sloth, Himalayan Black Bear, Brown Bear and Sun Bear.
The Hoolock Gibbon, the only Ape to be found in the subcontinent.
270 species of snakes including the King Cobra – the largest venomous snake in the world.
Over 1250 species of birds.
Over 870 endemic species
10% of the world's wildlife species
This diversity is possible only because we have such a huge diversity of landscapes which has impacted the evolution of these spectacular animals. The safari experience too is evolving rapidly with variety of ways in which one can explore this diversity and each focusing on a different wildlife segment:
Canoe Safari
Gets you closer to aquatic bird, otters and even crocodiles. An amazing experience for photographers to get eye level photographs of these marvellous aquatic wildlife.
Walking Safari
An amazing experience that lets you explore the lesser fauna that is often too well camouflaged to be see in jeep safaris. Great for entomology and herpetology experiences. It also gives you an amazing insight into the terrain and landscape along with a different perspective of larger land mammals including predators.
Night Safaris
This experience lets you appreciate the nocturnal animals and birds. Most wildcats and bears get active as the sun goes down, making these experiences truly memorable.
Elephant Safaris
This is an ultimate all terrain experience and this experience often takes you into thick bush and through river streams where no vehicles venture. The experience lets you appreciate the network of trails created by wild animals in thick bush to navigate.