Wildlife Journeys
Indian Journeys, Cultural Insights – Central India
12 Days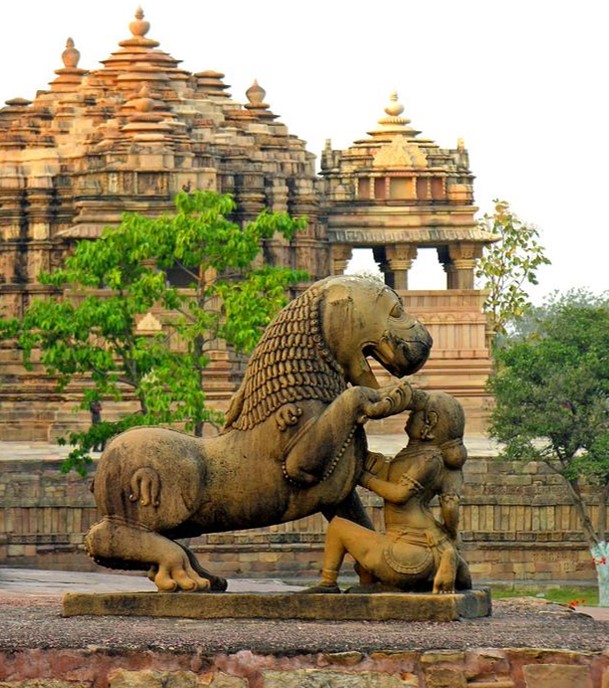 Overview
Photo Gallery
Tour Itinerary
How to Reach
Where to Stay
Madhya Pradesh
India is not a country but a continent and travelling through it is an experience like none other. Overwhelming in its chaos at first, it gradually unfolds unique delights. You may find it in its majestic forts, monuments and temples; in exquisite crafts; in traditional and contemporary arts; in the bustle of its colourful bazaars; landscapes and nature reserves; in diverse cuisines; or in the unexpected beauty that filters through the chaos.
Madhya Pradesh is the true centre and heartland of India. Its forests were made famous by Rudyard Kipling and many have subsequently been turned into National Parks in order to preserve their unique, rich and varied wildlife. Its better known parks of Pench, Kanha and Bandhavgarh protect tiger, leopard, wild dog, gaur (Indian Bison), monkey and deer as well as many reptiles and birds, though not to be missed are the relatively recently discovered parks (in terms of tourism at least) of Panna and Satpura.
Part of the beauty of Madhya Pradesh is its lack of infrastructure, meaning that this, one of India's most enchanting states, remains virtually unspoilt by mass tourism. Its sites are treasures which are varied and captivating and include the imposing fort at Gwalior and the Scindia palace museum which houses an excellent collection of art; the hugely erotic carvings on the temples at Khajuraho and the forested temples on the river at Orchha. Close to Bhopal are the two UNESCO world heritage sites of Sanchi and Bhimbetka and Maheshwar on the banks of the Narmada River is a hidden gem with a glorious, quirky palace hotel, Ahilya Fort, and close enough to be able to visit the holy town of Omkareshwar and the deserted monuments at Mandu.
However, although the roads in Madhya Pradesh are not in the best condition, there doesn't tend to be as much traffic and there are some beautiful drives. One of the things we love about this state is that much of it really does seem like the rest of India used to be one hundred years ago and when driving between destinations one is privileged to witness this. Drives go through forested areas, and past villages where most of the population still live in mud and thatch houses which they repaint every year, after the monsoon, in a vivid indigo blue. During November when the mustard crops are ready the brilliance of the yellow against the blue houses is wonderfully eye catching. Madhya Pradesh changes with the season, its population is largely unaffected by tourism and by and large one can be at sites as impressive as the ones seen in Rajasthan, gut without the crowding. One of our favourite tips, sundowners whilst enjoying the sunsets on the Narmada River are not to be missed.
Day 1
: Arrive in Delhi | Day at Leisure to rest or half day city tour – British New Delhi with an overview of arts & crafts of India at the NGMA / Crafts Museum | Overnight in Delhi  
Day 2
: After breakfast transfer to the airport to catch the 11:30 flight to Khajuraho | Lunch at Khajuraho | Visit the western group temples at Khajuraho | transfer to Sarai at Toria, Panna | Overnight in Panna
Day 3
: Morning safari into Panna Tiger Reserve | Explore Toria village in the afternoon | sunset boat ride on the Ken River | Overnight in Panna
Day 4
: After an early breakfast depart for Orchha | Enroute visit Chhatrasal Tombs at Maheba | Lunch at Orchha | Visit Raja Ram temple and Orchha Fort | transfer to Jhansi railway station to catch the shatabdi express to Agra (18:02 – 20:38) | Overnight in Agra
Day 5
: Early morning visit to the Taj Mahal | Breakfast at the hotel | Explore Agra Fort and John Hessing's Tomb | After lunch visit Itmat-ud-daulah followed by Mughal heritage walk | Overnight in Agra
Day 6
: After an early breakfast transfer to the railway station and catch the shatabdi express to Bhopal (08:02 – 14:00) | Lunch at Jehan Numa Retreat | Heritage walk in the old city | Overnight in Bhopal
Day 7
: After an early breakfast visit Sanchi Stupa | After lunch check-out and depart for Maheshwar (5hrs by road) | Check-in to Ahilya Fort | Overnight in Maheshwar
Day 8
: Explore the monuments of Mandu (1hour away by road) | Return to Maheshwar for a late lunch | Evening at leisure or visit the handloom workshops where the world renowned Maheshwari saris are made | Overnight in Maheshwar
Day 9
: Spend the full day exploring Maheshwar | Overnight in Maheshwar
Day 10
: After an early breakfast depart for Indore airport (2hr by road) | Fly to Mumbai | Evening explore Mumbai's thriving night life | Overnight in Mumbai
Day 11
: Today you spend exploring Mumbai – explore the original inhabitants – the Koli fishermen, appreciate gothic revival, art deco and indo-sarcenic architecture around Fort Mumbai | Get a feel of street food and local markets of Mumbai | Overnight in Mumbai
Day 12
: Catch your onward flight back home
Send a Query