JungleSutra is the Indian Subcontinent's premier wildlife & experiential travel curators and is proud to be the only super-specialist Virtuoso On-Site in the region. What drives us at JungleSutra is our mission to showcase our region through a very different set of eyes. And this we believe sets us apart from others.
We showcase India's more commonly sought-after wildlife as well as introduce lesser known species while experiencing the regions authentic cultural and historical aspects through tailor made and curated itineraries. A JungleSutra journey is aimed at the discerning traveller, who is looking at exploring the exotic world of India's finest wildlife & cultural experiences in authentic style & luxury.
The Indian Subcontinent is a fantastic wildlife destination even though all who think wildlife first think of Africa. Very few people know that Indian wildlife boasts of higher diversity as compared to other parts of the world. The Indian Subcontinent's offering of wildlife sanctuaries hold some of the world's finest wildlife stock. Everybody looks at our region and thinks only of Tigers, but how many know about the Lions in India, the Striped Hyena, the Red Panda, the One Horned Rhinoceros or the Whale Sharks off the coast of India. There is so much the Indian Subcontinent has to offer in mammals, reptiles, amphibians, birds and flora; and the surface has yet to be even scratched. Adding to that, we also aim at showcasing India's strong culture and history along with the natural experience. We are this regions leading experts in creating one of a kind programs that show a deeper side of the destination.
JungleSutra also has a very strong social initiative and aims to engage local communities in activities that give back to the areas we visit. Our journeys combine natural, cultural, artistic and historical aspects of the region, making any visit holistic and complete. We also have an offering of unique scheduled departures to choose from. Our lineage comes from being a part of the award winning, family owned Destination Management Company, Creative Travel who has been showcasing the region since 1977.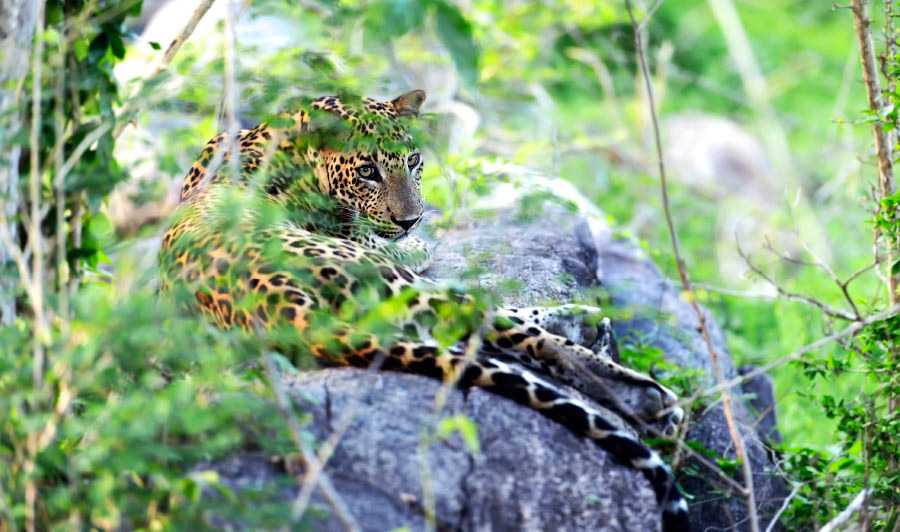 Travel Industry Commitment
We prioritise our relationships with travel advisors and planners from all over the world. Our journey designers will work with you in planning the right itinerary for your clients, selecting the appropriate hotels and explaining the experiences we offer. We have the strongest relationships with the finest hotels in the region. Our on-ground relationships that give you special access. We often do calls to the client with the agency partner as a part of their extended team. All services can be provided with your branding & logos. The trust of our partners has let us become South Asia's most awarded Destination Management Company.
JungleSutra was specifically created to fill a gap in the market for highly experiential and wildlife journeys. We balance spectacular wildlife experiences with in-depth cultural and local immersions.
The Indian subcontinent offers a spectacular diversity of wildlife. It has the highest number of wildcats species, home to 50% of the worlds bear species, 12% of the worlds bird diversity. The landscape is home to deer as well as antelope species, all varieties of canines from wolves, hyena, jackal, wild dogs, and fox very different from those found in Africa or other regions of the world. The region has over 870 endemic species and more are still being discovered making its wildlife diversity unique and unlike any other region in the world.
India's great wildlife diversity makes us a complimentary destination to the Africa experience for anyone who wants to explore the natural world in a different way.
Award-winning experience since 1977, we curate journeys across India, Bhutan, Nepal, Sri Lanka, Tibet and the Maldives. Thinking out of the box is in our DNA
We thrive in delivering unique experiences across our region. We are perhaps the only company with a team dedicated to finishing and designing experiences across our region
Ranked Top-50 employers in Mid-Sized companies by the Great Place to Work Institute. India's first and only travel company on this global list
The Creative Travel family of brands is proudly India's first DMC to be a signatory of the Glasgow Declaration on Climate Action in Tourism.